Dyslexia Unlocked
Due to the restrictions imposed by Covid-19 we are currently only offering face to face meetings under safe conditions. We are also able to offer a fully comprehensive service either over Skype, Zoom or through phone conversations.
Call us now on 01273 758760 or email claire@dyslexia-unlocked.com to arrange a session.
Dyslexia Unlocked is a Brighton based company working throughout the UK for people with a range of differences such as:
Dyspraxia
Other neuro diverse conditions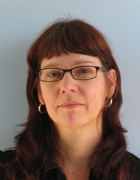 Funding
We are able to provide advice about funding for support through:
The Disabled Students' Allowance
Access to Work
Other sources
Call us on 01273 758760 to discuss possible funding.
ADHD Aware
Claire has recently been working with ADHD Aware on an educational film all about ADHD. The film has now gone live, take a look!
They give amazing support to adults with ADHD as well as their family and peers. Support groups are run in Brighton and Hove with a information service across the country.
Dyslexia Simulation
This is a simulation of how a dyslexic person or someone with visual stress may percieve reading a page of text. It's not impossible but takes a great degree of concentration and time.
We now have links to a very well qualified and experienced Optometrist who can assess and help remidate issues caused by visual stress (also known as Irlen's syndrome).